Jul 5 2019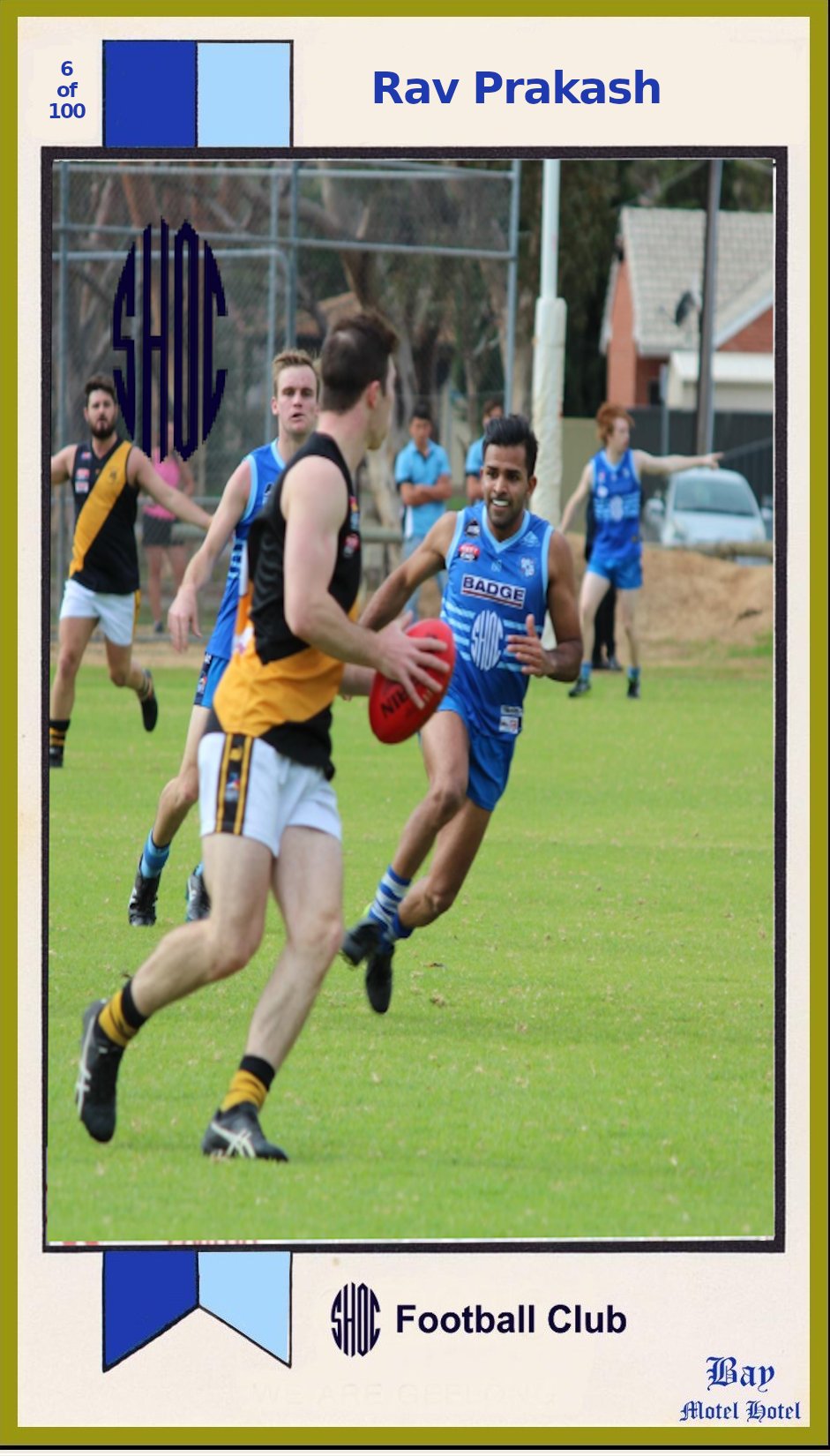 Young Oracle here, as I sit at my desk on a Friday I could not let the subscribers sit through another boring ode to 90's footballers with large heads and huge chests. It's time to look at the greats of the noughties.
I ask the readers this; When you think of SHOC Legend, what and who do you think of? Is it the Lumbering Michael Collett jumping into opponents and taking big pack marks a kick behind the play for two hours and then working for 5 hours behind the Front Bar at the Middle School? Is it Neil 'Noddy' O'Dea playing D grade, then C grade and finally selling merchandise and turning sausages all afternoon? Is it Jackie Clarke filling your boots with lollies at every break?
Or is it what I think of, A tiny Fijian Indian Man with a huge heart and an even bigger…….. chest. Rav Prakash has stirred the hearts and minds of the SHOC community for close to 15 years.
Rav's first season was 2007. He came away with a premiership medal in a team coached by the great Neil O'Dea. However, this was not the highlight of this historic season, the highlight was the famous 'Lock In' where Rav was crowned "the Poignant Prince of C-men". In winning this Rav was tasked with bearing all 44 Guernseys worn on the field that day. For a person of normal size this would have been impossible but the diminutive leg man did it at a canter. This unbreakable spirit continues to this day, treating every Saturday as his own personal Gallipoli Rav carries his team mates like Simpson and his Donkey.
According to close anonymous friends from the CBOC region his ability to debate any topic is legendary. Just add a glass of wine and his prowess on the chirp goes through the stratosphere . "would argue quantum physics with Steven Hawking" was one description. But according to the same source that trademark tenacity was sadly amiss when faced with a fishing rod. Apparently clueless in a boat and refuses to bait his own hook. And that my friends is why there's not many great reality India/ Fijian fishing shows on TV
Fast forward to 2019 and Rav has amassed close to 200 games on the wing full of ruthless gut running. Rav has a huge engine having led pre-season training for almost a decade. Ask Frank 'premierships aren't won in March' Taylor whose colossal pre- season work ethic saw him cough up a lung on the main oval whilst being lapped by The World's Fastest Indian.
Off the field Rav is a social fiend who is regularly be seen cutting some R& B rug upstairs at the BMER. He quietly served his apprenticeship under social Godfather Nick 'Whiz' Kay but in a Robert Mugabe style brutal coup, seized the reigns of the top job in 2014. Since that time he has reigned supreme over Adelaide Cup's, Mice Cups and has done what was once deemed impossible.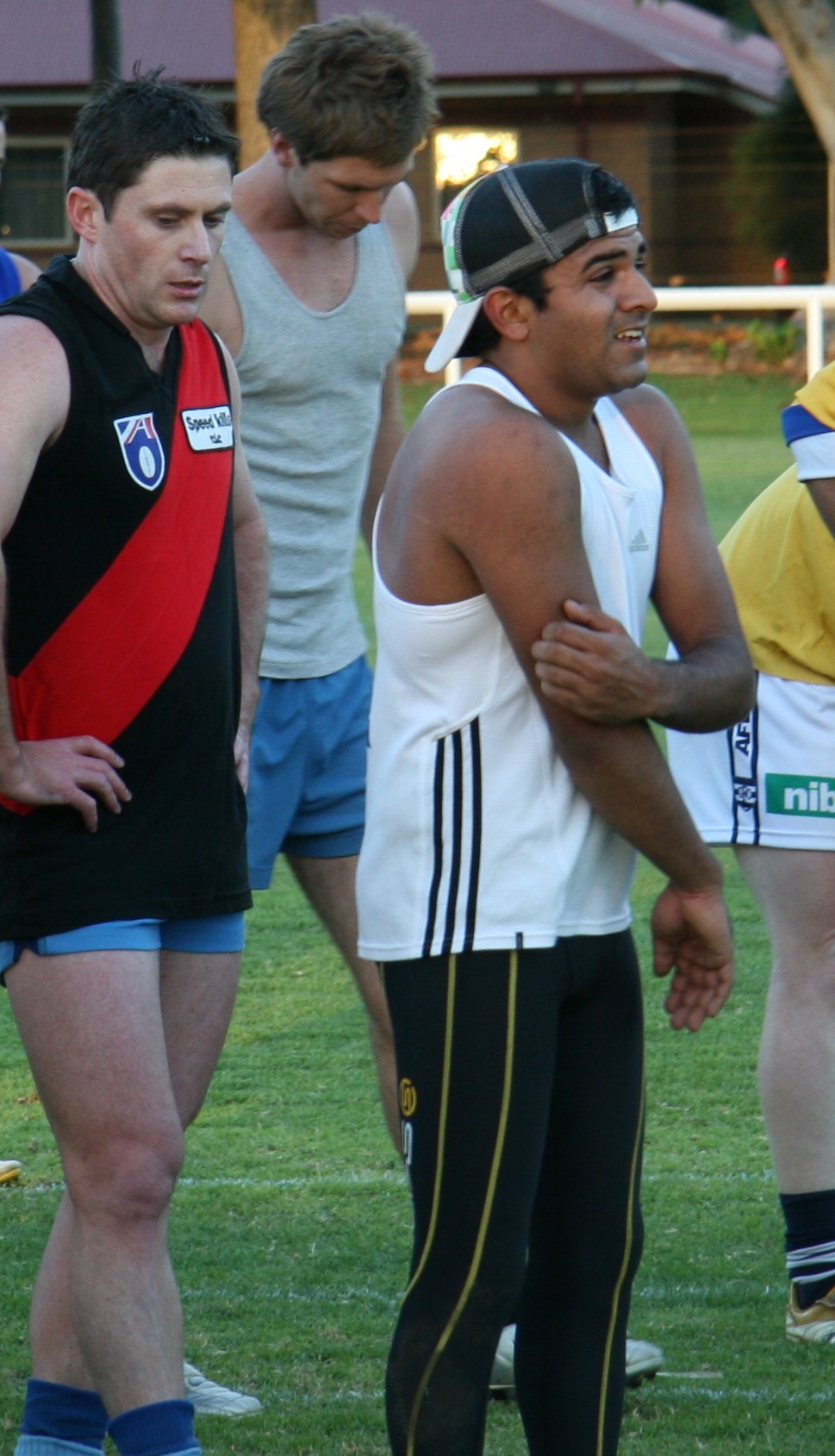 He hosted a SHOC Ball where we don't cop a 10 year ban from the venue. It also helped that Jack Juniper jumped ship after nailing 13 pint glasses with his raking left boot into the Next Gen toilet wall.
Nowadays, Rav and his lovely wife Emily have just welcomed their first daughter, Ava. If Rav treats Ava 20% as well as he has treated the SHOC Football Club then I can guarantee she will have a wonderful life.
I know it might be Friday 11am when you read this but grab the closest glass of whatever and raise it for a true SHOC Gentlemen.
Young Oracle