Jul 26 2019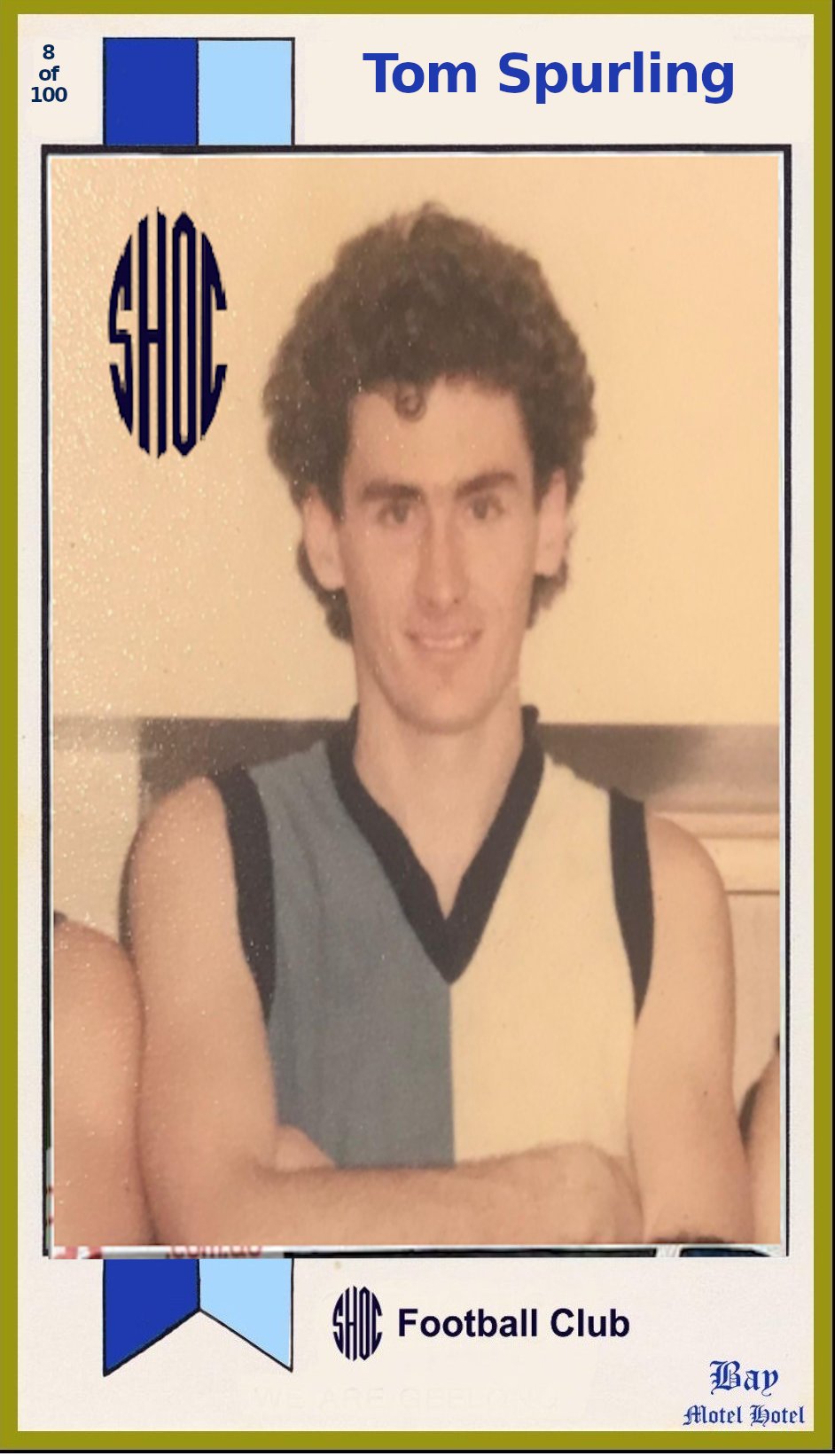 This week's Zoot Scooter Gold Card favourite is The Spurlings.  There was the brutal Ming Dynasty of China in the 15th Century, then later came the tragic modern Camelot that was the Kennedy Family. Closer to home the Williams clan have paved the golden path through modern footy. But when we think of SHOC Dynasties one word jumps off the page "SPURLING"
Tom and Bregitta have sired perhaps the tallest family in the Southern Hemisphere and following in Dad's giant but at times clumsy footsteps they have all graduated from the Hove Ruck Factory.

Billy Brown the eldest progeny led the way on field as an enforcer. Flexing his muscles (mainly glutes) like a good ruckman should he stood up to Eugene Warrior's monstering style and gave him a verbose piece of his mind. Unfortutately Bill's backup from team mates was sadly as absent as pugilist ability and he wore 3 on the end of the snout before bravely withdrawing to the changerooms. In a flash of strategic inspiration father Tom cunningly sent Bill to play country footy in a clever attempt to ward off any predatorial club from recruiting SHOC footballers in the future. Then Henry went to Port Pirie a few years later and stuffed this up.
Henry or as he is known "Bob' is the epitome of all things blue and blue. To back blindly and courageously into a pack to mark is known amongst SHOC youth as "pulling a BOB' Nothing better epitomises him than the famous photograph of an exhausted BOB emerging triumphant from the dugout as the final siren went on the 2016 premiership. The photo has become iconic but more so for Bob's level of personal excitement at winning a flag that was obviously on display for all to see. It has since been described as Henry raising his own personal flag- just like the US Marines at Iwo Jima.

Charlie has a kick as surgical as his Dad's medical lasering business but has surprisingly chosen to specialise in the C Grade and is now rapidly closing the distance between games played and possessions gathered.
Two Metre Peter was a you tube sensation at 16 for feats of pie juggling brilliance at the cricket. He appeared months later on the AFL footy show and nearly broke Sam Newman's hip. Less than a year later he fielded AFL offers from both Essendon and Carlton. With the world at his feet it was only natural that he would scorn the lot and make his way to Paringa Hall. As James Hird and his battery of legal eagles found out to their detriment, the coveted signature on the back of BMH beer coaster withstood any rigorous Federal Court legal challenge they could muster.
Bill
Henry
Charlie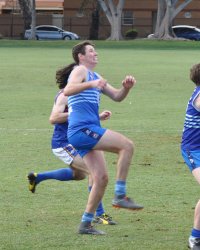 Pete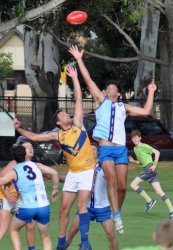 But the dynasty doesn't stop there. Hirsute Harry Kitschke is in ripping form across half back and this has coincided with his cultivation of the best top lip soup strainer in the amateur league. His dad Damian might have that photo with Elle McPherson but he could never muster the strength to cultivate that famous Kitschke ginger moustache. Paddy Kits could have been anything if it wasn't for the curse of the modern footballer – haemophilia and Joe Kits belts out a mean Anzac Day national anthem on the main oval.

What really has the SHOC godfathers excited is Spurling Generation Next. There are 3 little Garcias hovering above the club like the Sword of Damocles. All perfect gentleman by nature but with heads as tough as cold forged Puerto Rican steel when they grace the field. The Oracle is licking his lips at the thought of the mayhem this trio will bring with them.
Could the club venture down the unknown road of women's footy SHWOC?? If so the future is assured with a couple of Lightfoot girls with attitudes as uncompromising and bleak as their father's Northern England village of Cumbria. From a town Famous for its Sellafielld Nuclear Power Plant both the Lighfoot's have been sighted in the St Mary's playground 'ready to explode'
If you care to recall any momentous, historic or blood stirring (Bob) moment in the history of our club, you can bet your house that the long tendrils of the Spurling family have reached out and left a fingerprint somewhere.
The Oracle